It's menu time again!
I should take photos of the dishes I make often so I can add them to menu posts. That takes thinking ahead... something I don't do a lot. ( I am linking to the recipe site and using their photos though.)
Friday we had Zippy Chicken Stirfry. We found a good deal on family size bags of frozen stirfry veggies at Sav-Mor, and Dollar General Market has big bags of frozen chicken breasts for $6 that other stores have for like $12.
Saturday was Sloppy Joes, mashed potatoes and creamed corn
Sunday was Spaghetti and carrots
Tonight (Monday) we had Unstuffed Peppers which I posted the recipe for on
my last menu post.
and green beans. (I used regular non-minute rice tonight and it came out great following the recipe as written. Had 3 cups of V8 and 1 cup of uncooked rice, was perfect. )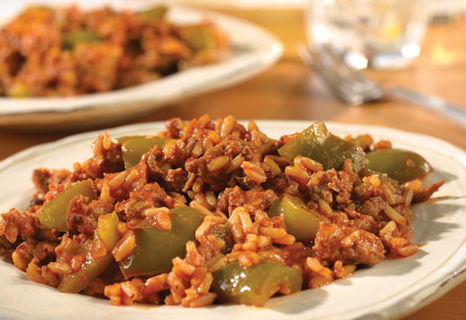 Now the rest of the menu looks like this:
Tues Aug 16th: Cold tuna noodle salad (Chorus meeting for Christopher and Rhiannon)
Wed Aug 17 Taco Salad (hoping the tomatoes are ripe by then!) (Christopher's birthday)
Thur Aug 18 Goulash casserole I also posted about on
my last menu post.
(Christopher and Zoe to school meeting)
Fri Aug 19 Sloppy Joes with Hotdog buns, mashed potatoes, corn (I am working overtime)
Sat Aug 20 Chili, crinkle cut fries, corn
Sun Aug 21 Zippy Chicken Stirfry (also had
recipe on my last menu post.
)
Mon Aug 22 Shepherd's Pie
Tue Aug 23 Spaghetti, green beans
Wed Aug 24 Cheeseburger Pasta (like a home made hamburger helper)
Thur Aug 25 Chicken and Bean Burritos (this is from the Campbells emails I get. I'll list recipe below.)
Fri Aug 26 Broccoli Fish Bake (I usually hate cooking fish and never eat it out, but I know we need more fish in our diet and Christopher requested a fish dish. This is from the Campbells emails. I'll list the recipe.)
Campbells Chicken and Bean Burritos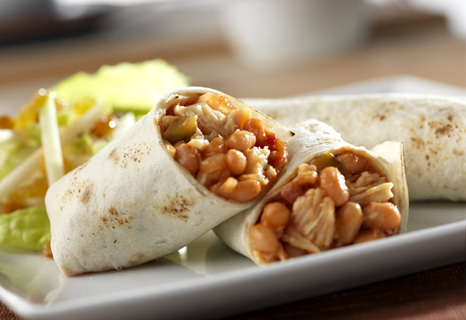 1 tablespoon vegetable oil
1 medium onion, chopped (about 1/2 cup)
1/8 teaspoon garlic powder
1 can (11 1/2 ounces) Campbell's® Condensed Bean with Bacon Soup
3/4 cup Pace® Chunky Salsa
2 cans (4.5 ounces each) Swanson® Premium White Chunk Chicken Breast in Water, drained
8 flour tortillas (8-inch), warmed
1. Heat the oil in a 10-inch skillet over medium heat. Add the onion and garlic powder and cook until the onion is tender.
2. Stir the soup, salsa and chicken in the skillet. Cook until the chicken mixture is hot and bubbling.
3. Spoon about 1/3 cup chicken mixture down the center of eachtortilla. Fold up the sides of the tortillas around the filling then fold up the ends to enclose the filling.
Serving Suggestion: Serve with carrot sticks and apple-raisin salad with red raspberry vinaigrette. For dessert serve mini-sugar cookies.
Makes: 4 servings (2 burritos each).
Campbells Broccoli Fish Bake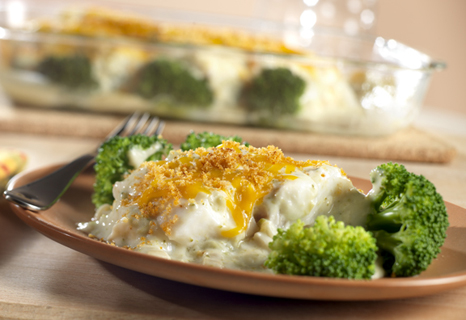 1 package (about 10 ounces) frozen broccoli spears, cooked and drained
4 fresh or thawed frozen firm white fish fillets (cod, haddock or halibut) (about 1 pound)
1 can (10 3/4 ounces) Campbell's® Condensed Cream of Broccoli Soup
1/3 cup milk
1/4 cup shredded Cheddar cheese
2 tablespoons dry bread crumbs
1 teaspoon butter, melted
1/8 teaspoon paprika
1. Place the broccoli into a 2-quart shallow baking dish. Top with the fish. Stir the soup and milk in a small bowl. Pour the soup mixture over the fish. Sprinkle with the cheese.
2. Stir the bread crumbs, butter and paprika in a small bowl. Sprinkle the crumb mixture over all.
3. Bake at 450°F. for 20 minutes or until the fish flakes easily when tested with a fork.
Tip: You can substitute 1 pound fresh broccoli spears, cooked and drained, for the frozen.
Makes: 4 servings.
Campbells soups has nothing to do with my blog, and we're not related to those Campbells (that I know of hehe). I just really like their recipes and love getting the emails with new ideas.